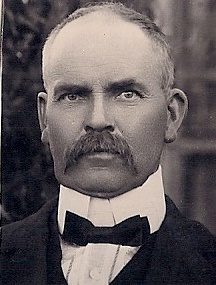 Joseph Smith Hall
Family History Archives

Welcome to the Joseph Smith Hall
Family History Archives

Our Mission:

Dedicated to preserving and treasuring the memory of Joseph Smith Hall (1854-1916) and Sarah Sophronia Perry (1859-1936) and their family.

Historical Information:

This website contains historical documents and other information about Joseph Smith Hall's immediate family and select extended family members.

Information Available

Family Member Profiles

Brief summary of important dates and places along with links to personal histories, genealogy and photos when available.

Genealogy

Alphabetical index to ancestral pedigree charts and family group sheets along with scanned pdf files.

We have created this website in order to preserve historical documents and information about the Joseph Smith Hall (12 Dec. 1854 - 1 Oct. 1916) / Sarah Sophronia Perry (18 Nov. 1859 - 14 Dec. 1936) family including their eleven children and spouses - all of whom are now deceased.

The historical information contained in this website includes (1) basic genealogical profiles of family members, (2) certain personal histories / biographies, (3) ancestral genealogical documents including pedigree charts and family group sheets organized via an alphabetic Hall Family surname index, (4) other historical documents and photos.

Descendants and friends of Joseph Smith Hall should find this website helpful in preserving the family legacy as well as in continuing genealogical research. Please feel free to make copies of any documents you find while browsing this site. We encourage you to contact us with suggestions or additional information.

Thank you for visiting!

Welcome To Our Website.

Copyright 2009 Hall Family Organization
2306 N. 390 E.
Provo, UT 84604-1726

Recent Updates

-Added profiles and historical documents for George Washington Lufkin, Martha Ann Townsend, Samuel Henry Lufkin and Eleanor Johnson.

-Added historical documents for the Prichard, Lester and Crosby famililes.

-Added Ballinger Family genealogy records; added historical documents for John Badger, Peter Crapo (will), and Asa Hall.

-Added profiles for John Badger, Lydia Ripley Badger, Constance (Connie) Lufkin Davenport, Jeremiah Franklin Davenport, Helen Marie Badger Remington and Jerome Napoleon Remington.

-Added Perry Family genealogical records (see genealogy tab).

-Added historical information for Francis and all three Isaac Halls; mode formatting corrections.

-Added & updated Davenport genealogy records.